Add to Wish List
Free Shipping ( from China )

PRODUCT ID: ADR007

USD

$18.99

$21.99

QTY
| | |
| --- | --- |
| QTY | PRICE |
| 2-5 | $18.49 |
| 6-20 | $17.99 |
| 21-50 | $16.99 |
请选择您要购买的商品规格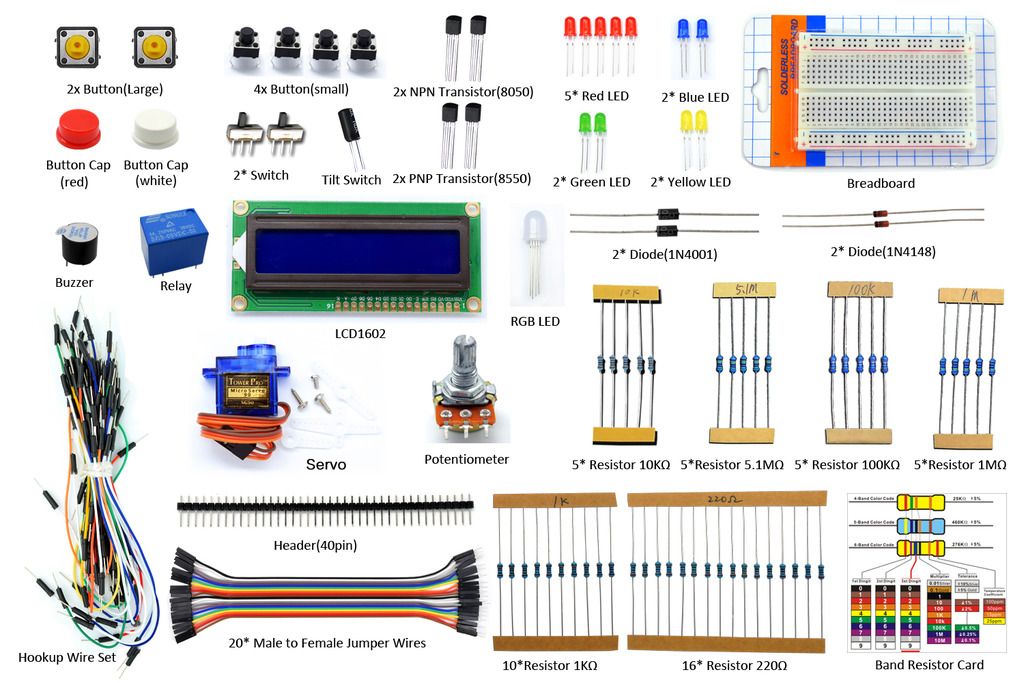 Description
---
This is an entry-level learning kit for Raspberry Pi. Some common electronic components and sensors are included. Through the learning, you will get a better understanding of Raspberry Pi, and be able to make fascinating works based on Raspberry Pi.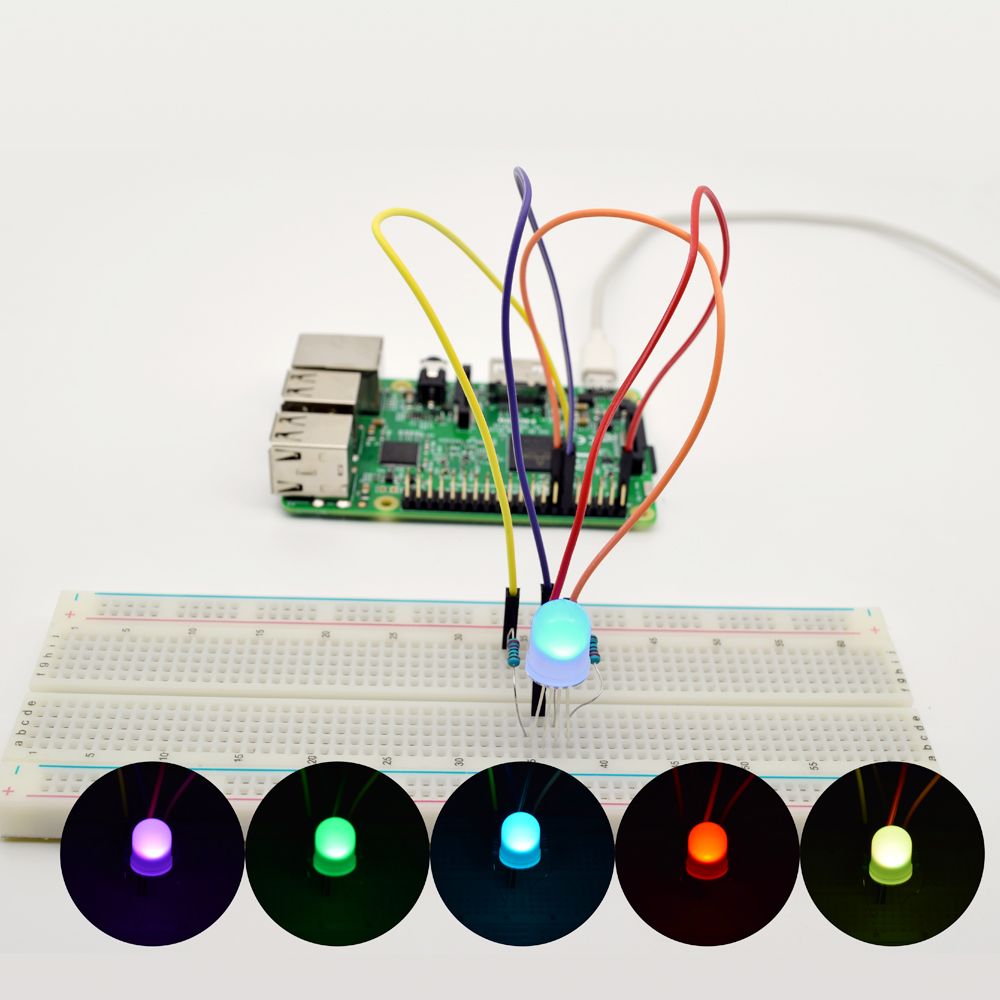 For this kit you can get
---
1. A bulk of components, electronic modules(without the Raspberry Pi) that are common-used during Raspberry Pi Learning;
2. A guidebook(PDF) with circuits, code(two versions) and explanation;
3. Two versions source code of lessons(C language and Python);
4. Technical support.
Lessons
---
About the Raspberry Pi
Raspberry Pi Pin Numbering Introduction
Raspberry Pi GPIO Library Introduction
How to Use wiringPi and RPi.GPIO
Lesson 1 Blinking LED
Lesson 2 Buzzer
Lesson 3 Tilt Switch
Lesson 4 Controlling an LED by Button
Lesson 5 LED Flowing Lights
Lesson 6 Breathing LED
Lesson 7 Controlling an RGB LED with PWM
Lesson 8 Relay
Lesson 9 LCD1602
Lesson 10 Controlling an LED Through LAN
Lesson 11 How to control a servo
Components List
---
1x LCD1602
1x Servo
1x Potentiometer(10KΩ)
1x Motion Sensor(Tilt Switch)
1x Active Buzzer
1x Relay
2x Switch
2x Button (large)
4x Button (small)
1x Button cap (red)
1x Button cap (white)
1x RGB LED
5x Red LED
2x Green LED
2x Yellow LED
2x Blue LED
2x NPN Transistor (8050)
2x PNP Transistor (8550)
2x 1N4148 Diode
2x 1N4001 Diode
16x Resistor(220Ω)
10x Resistor(1kΩ)
5x Resistor(10kΩ)
5x Resistor(100kΩ)
5x Resistor (1MΩ)
5x Resistor (5.1MΩ)
1x Breadboard
1x Hookup Wire Set
20x Male to Female Jumper Wires
1x Header (40 pin)
1x Band Resistor Card
1x Project Box
COMMENTS:
radic***
hi there, could you please send me a link to the pdf guide - email is radicaled321@gmail.com

thanks
Ally
Reply 2016-05-31 06:46:54
Hi, it has been sent to your email box, please confirm.
Thanks!
Reply 2016-06-13 10:30:42